The idea of staying out the duration of the allocated travel visa has always eluded me. This time however I managed to stay throughout. March 2019, I escaped the hazy, mountainous northern regions to the idyllic, tropical southern regions of Thailand. A trip that comprised of the most amazing beaches, sunsets and scenic motorbike trails.
It's customary to rent a motorbike as soon as I've settled down in a new city. Regrettably, staying in the most affordable central district of Patong made it not only extremely convenient to rent one but also extremely dangerous. The traffic lights are as effective as their corrupt police force ; dysfunctional. Patong beach definitely has it's own share of beauty coupled with alot more brawn and sleaze. I'd highly suggest the other beaches.
My time was either spent doing Muay Thai & Exploring the various beaches. I made it a point to experience every beach North of Phuket. I noticed the further North I went the quieter and nicer the beaches were. Phuket island terrain made the roads extremely steep & the motorbike trips that much more exciting. Taking in the breeze and having a picturesque landscape plastered over your peripheral vision is something to behold.

If I were to rank the southern beaches it would be 1. Nai Harn Beach , 2. Karon Beach, 3. Ya Nui Beach, 4. Kata Noi Beach, 5. Patong Beach. Sadly I never got the chance to see the Northern Beaches like Surin (famous local free-diving schools site), Banana & Naithon. Maybe a trip for another time.
This trip I went on two unforgettable and unimaginable boat trips. From Phuket we went on a Chinese Package Tour trip to Simi Lan Islands. This is probably the most beautiful beach in the South of Thailand off the province Phang Ngah. With crystal clear waters and pristine white sand the entire island looked photoshoped irl. The only downside is that is filled with island-tripping tourists & flying of drones were forbidden.
The boat trip from Krabi will be something i'd remember for a lifetime. The entire farang crew and ship was amazing. It was an enormous ancient Siamese Junk Ship. The best selling factor for this was the roof access we had. We could literally sit on the roof deck while the ship was going at full throttle between islands. We visited a total of 4 Islands & finished off with a pastel-like sunset before calling it a day.

You can check out the tour group here.
Krabi Sunset Cruises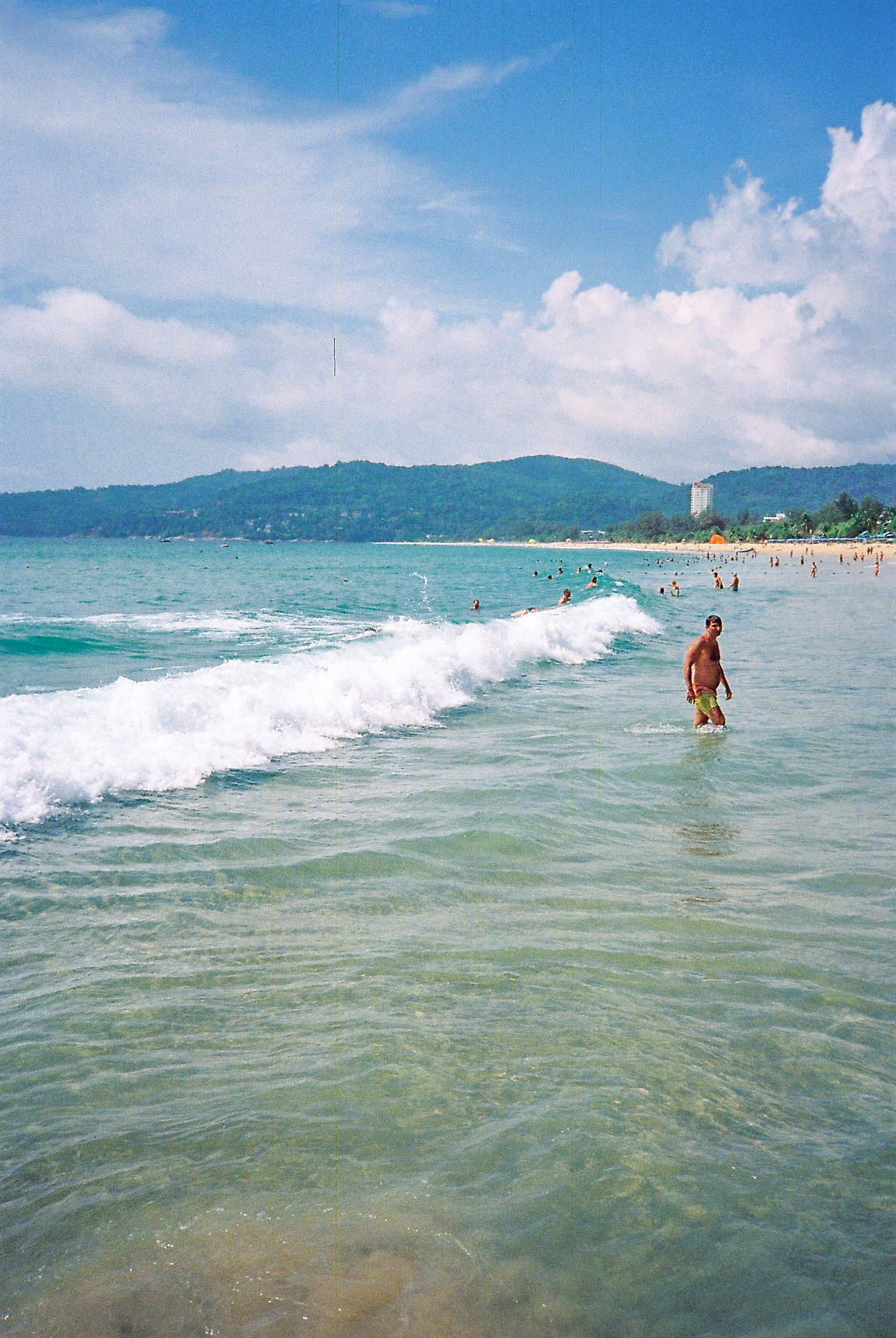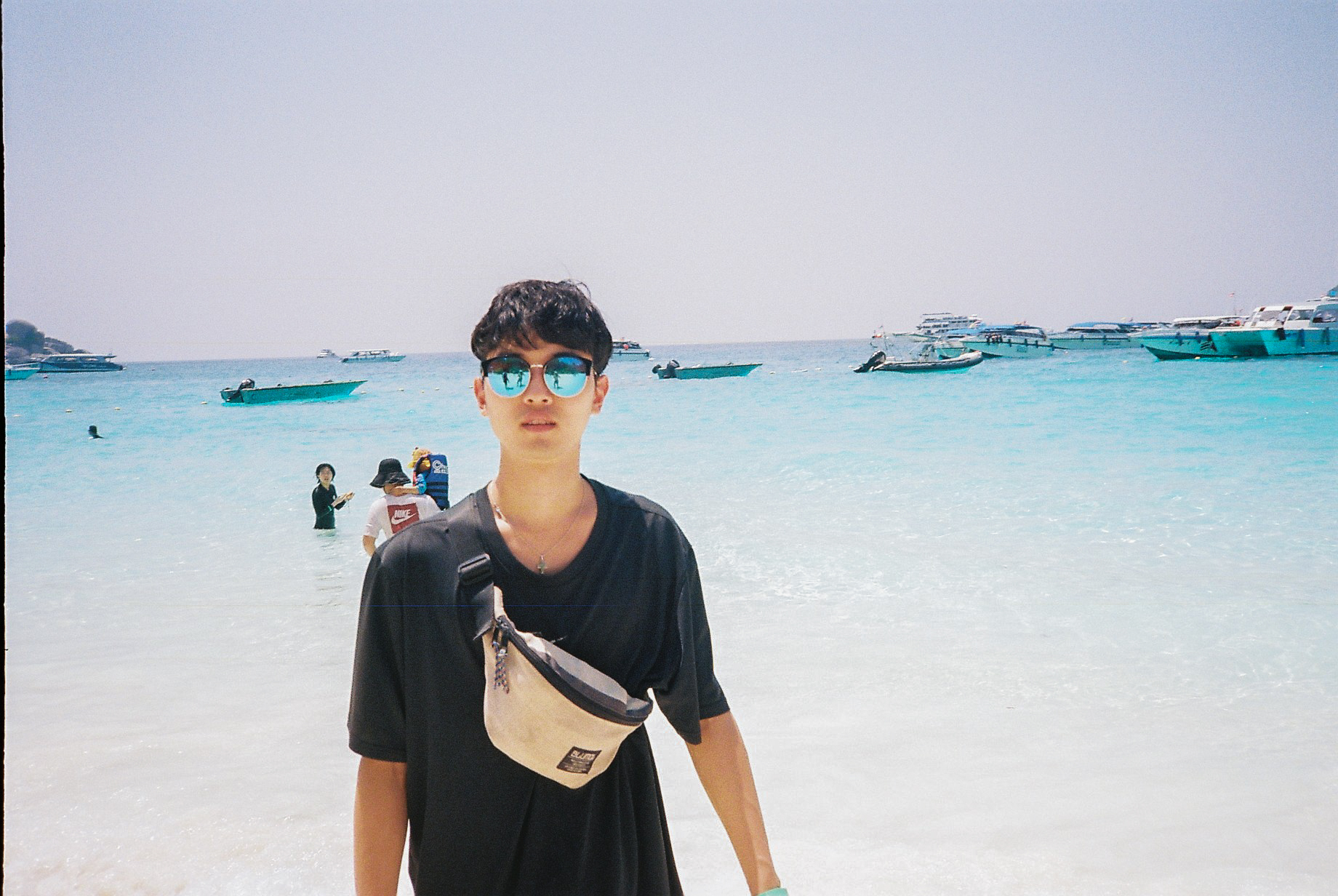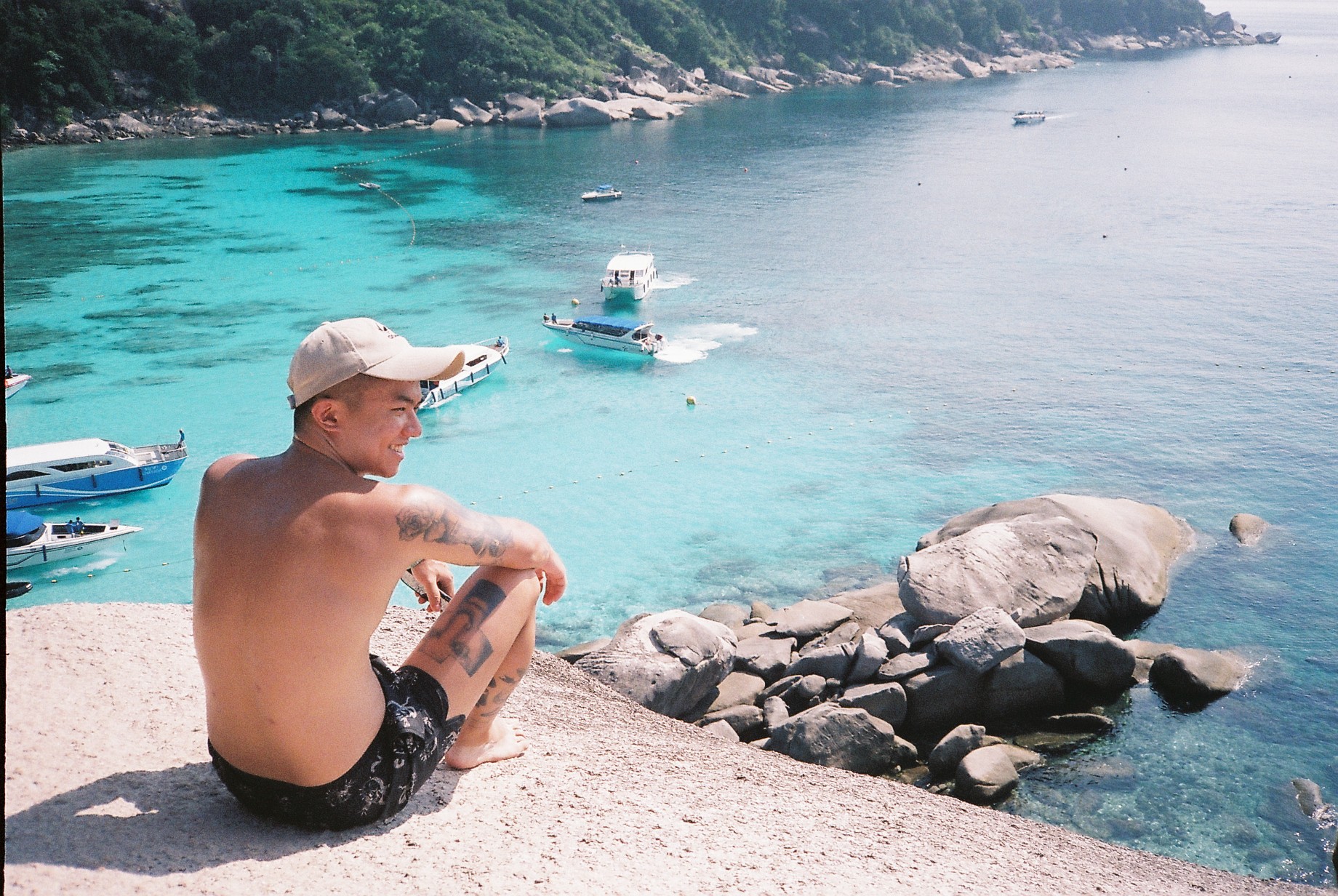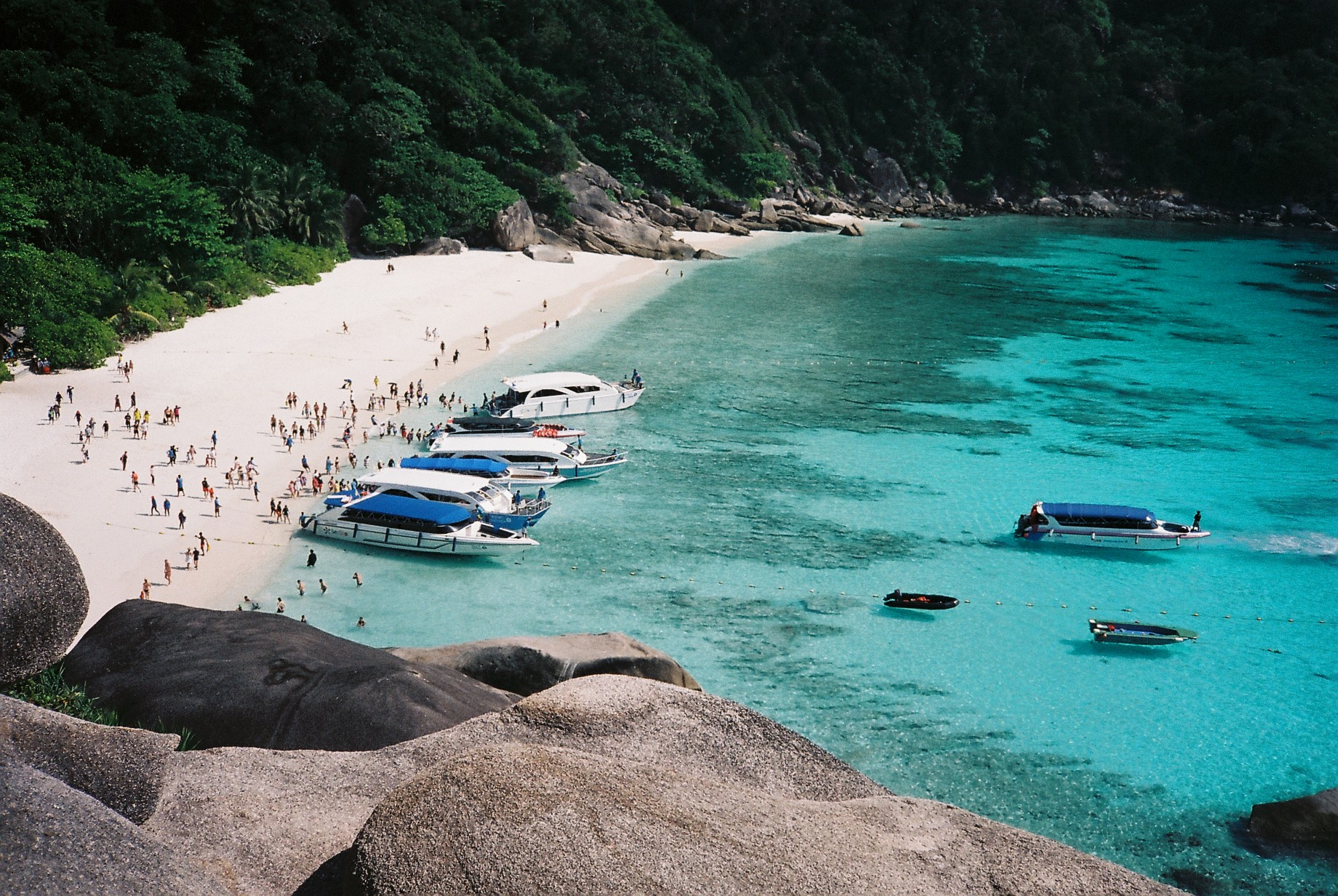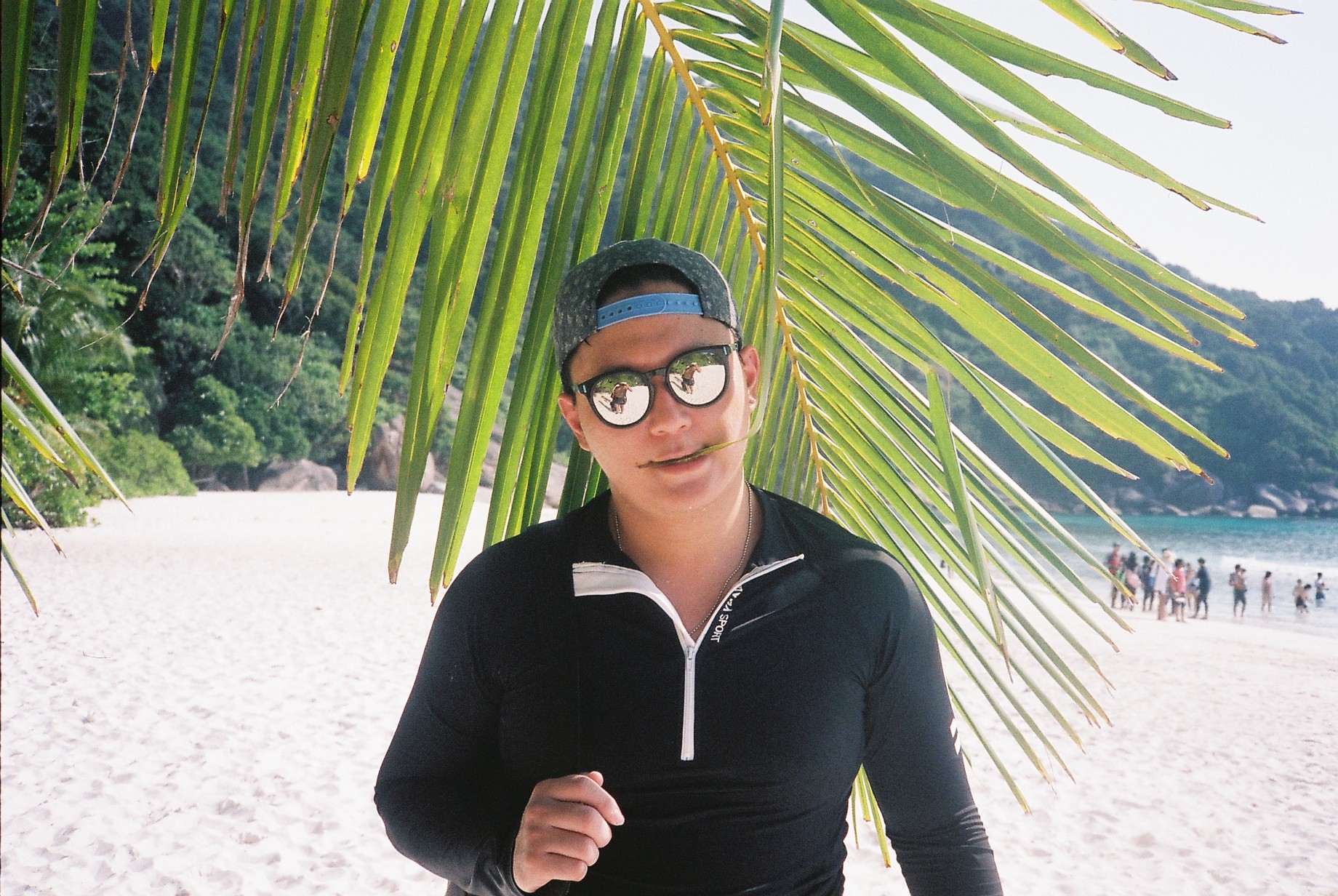 Aboard the wooden Siamese junk cruise overlooking the idyllic Tup Island, I remember feeling a sense of gratitude. A momentary existence and now a breezy nostalgia.
Life is but' a fleeting story-book, ultimately I'd hope to fill mine with colourful narratives ; un-regrettable. Much love to the blessed island life, I'll constantly seek for more tropical havens to explore.
🌊 | (🎼 : "Song On The Beach: Her OST" by Arcade Fire)